All pictures are made by our clients, and not professional photographers:)
The"see you" magnet.
Note the beautiful curving of the magnet at the edge of the fridge
---
The books magnet for the side of the fridge
"We wanted to say thanks so much for the wonderful magnets! We are so happy with them! We even continued the theme of the refrigerator magnet on the side of the wine cabinet we made. The kitchen has taken us a year to redo and it's so nice to be adding the finishing touches now.

Thanks again."
---
Custom made magnet to fit any fridge model with special cut outs for handles and panels
If you want this design for your fridge, click here
---
New Wood look a like magnets for dishwashers
---
New custom design we made!
If you have a picture, a great one, and you want to print it on a magnet - contact us!
---
Designed magnet for a 3 doors fridge
If you want this design for your fridge, click here
---
You can find a designed magnet fitting any kitchen design, you only have to look:)
---
Custom made magnet from a picture our client took
---
I just wanted to let you know that I received the magnet... It's one of the most fantastic thing I've ever seen. Thank you so very much :)
---
"My
sister
got her magnet last Saturday!! We loved it! Thanks!"
Cristiane S
. Brazil
---
Perfect! Thank you for your work and dedication to your craft! I am so pleased with the quality and the fit is perfect!!! I love it!! You will get kudos from me and i hope you receive much success! Very cool and very happy! Thanks again!
Judi
---
The magnets arrives today I love them thank you!
They even better than I expected!
Ann M. TX USA
---
---
You guys ask me a lot what to do with the handles of the fridge.
Well, you can remove them and put back above the magnet
And it looks totally awesome
---
Marleen
---
Door magnet for a local business
---
"I received the refrigerator cover magnet and the print came out beautiful. The measurements were perfect and I simply LOVE IT.... you did a great job!

Thank you so much! :))"
---
"I love my Friday the 13th magnet! Thanks so much for placing it just how I wanted it."
---
---
The dishwasher looks fantastic and I very pleased with it.
---
---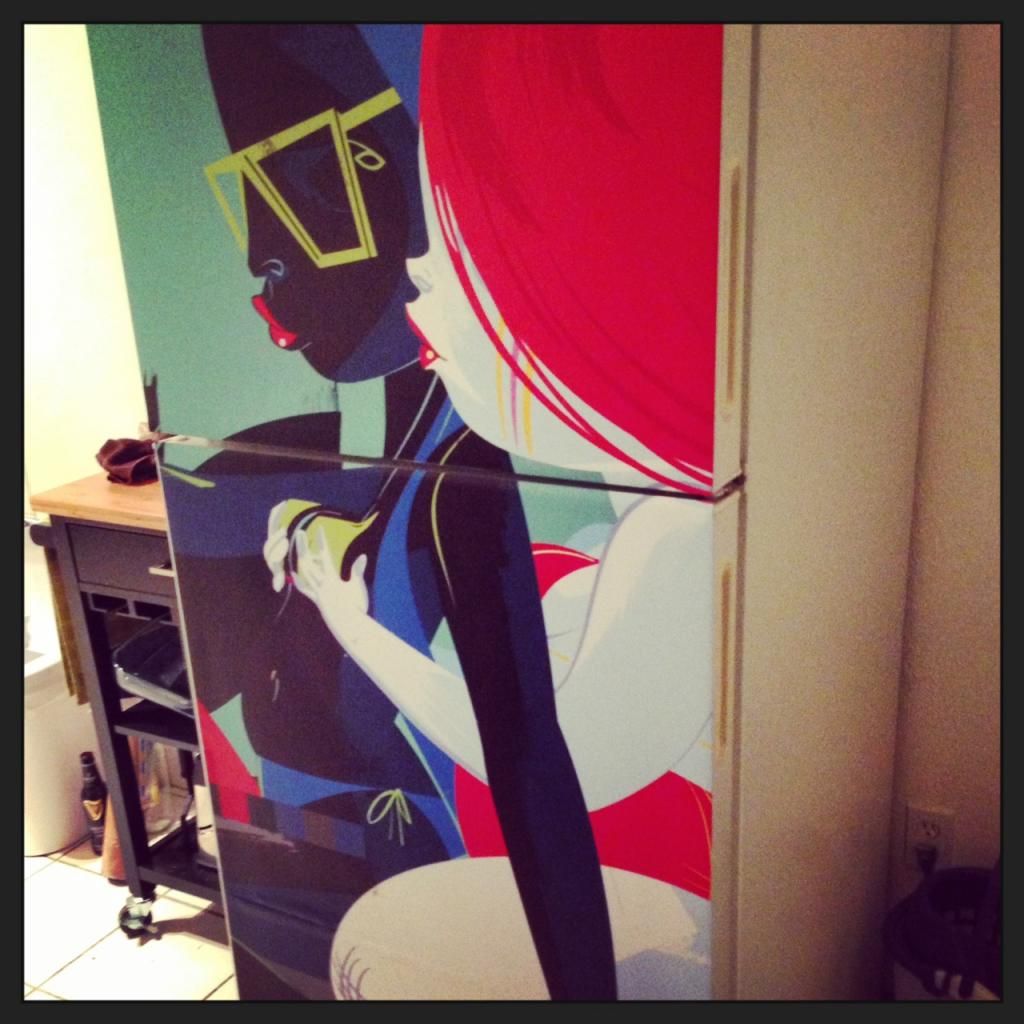 ---
These are awesome! I was in such a rush to get them on i forgot to take before photos, believe me they are 1000 times better looking then they were. .
Kudos seem to obvious but they truly apply here.
Thanx Kudu
---
Hey Neta...we got the magnets yesterday....love the way it looks!! Thanks for all your help and work.
---
We do make magnets to fit any fridge model:)
Take a look what one of our clients just sent us!